Eagles Ski Club Ski Tours 2020.
The Eagles are a ski touring club offering many ski touring weeks. I am running 3 weeks of ski touring through the Eagles Ski Club next spring (March and April 2020)
To join these ski tours you will have to join the Eagles Ski Club.
You can find information about the Eagle Ski Club here.
In 2020 I am running three trips for the Eagles Ski Club…
West Oberland Haute Route 15th to 20th March 2020, 6 days. 1 place available
Traversing the Alpine range between the villages of Les Diablerets and Kandersteg. This is a delightfully scenic hut to hut tour offering fantastic ski descents.
Please find full details here
There is also another West Oberland Haute Route 21st to 27th March 2020, 6 days. 2 places available. This is being run as for the information here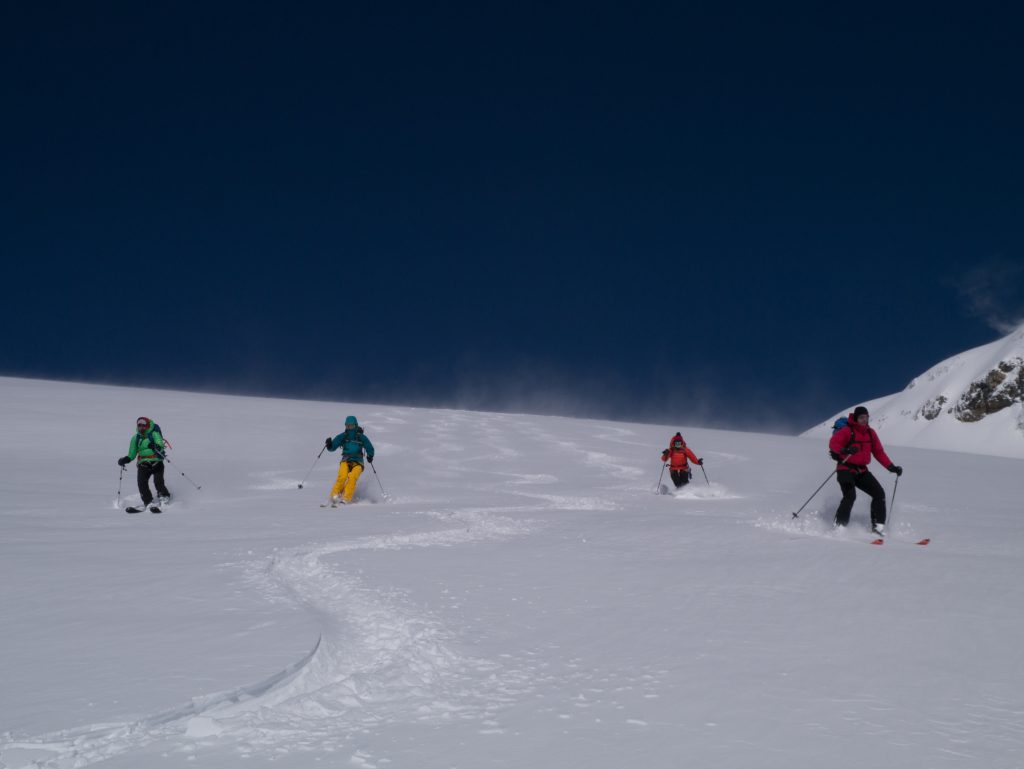 Saas 4000'ers Ski Tour 30th March to 3rd April 2020, 5 days. Full
A circular high level ski tour, from Saas Fee, climbing the 4000m peaks of the Allalinhorn, Strahlhorn and Alphubel. This is a demanding high altitude ski tour with a big glacier experience.
Please find full details here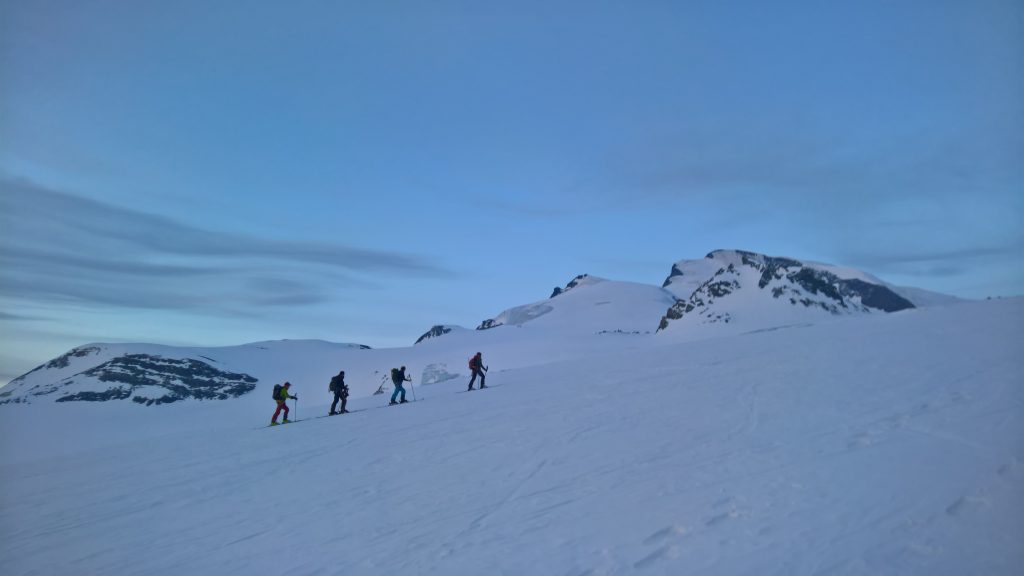 East Oberland Haute Route 5th April to 11th April 2020 5 days. 4 places available.
A high-level traverse, in a remote part of the eastern Bernese Oberland. Starting at the Jungfraujoch and finishing at Rosenlaui with one unwardened hut. The traverse to the Gaulihutte is technical and requires a 40m abseil. The ski to Rosenlaui is one of the finest in the Alps.
You can find full details here