Welcome to the website of Terry Ralphs
A website dedicated to Ski Touring and Off Piste Skiing.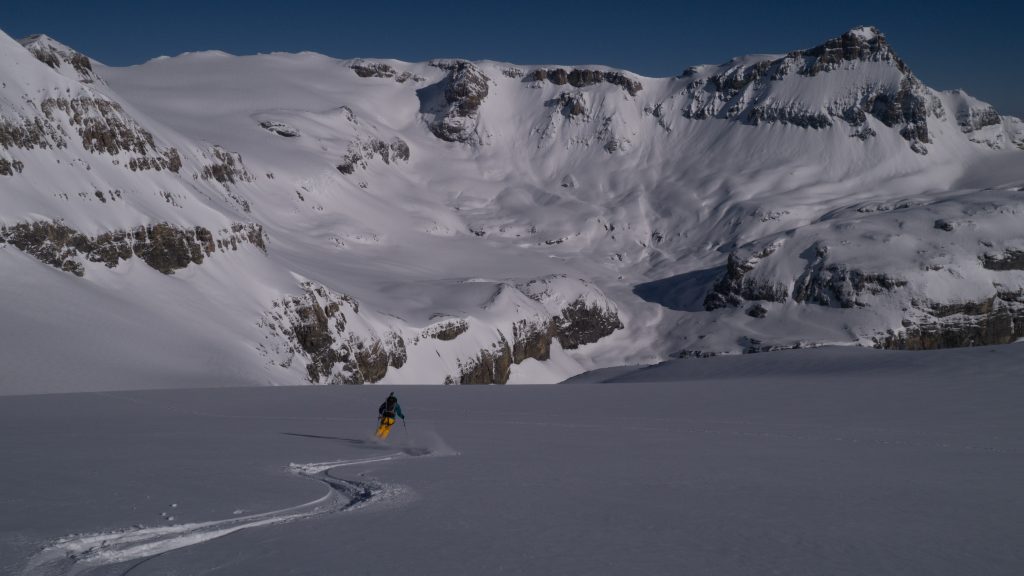 Welcome to my website where you will find information on avalanche awareness and safety, off piste skiing , ski mountaineering and ski touring instructional courses as well as hut to hut ski touring holidays based in the Alps and Norway.
For Ski touring in the Spring 2023 I would like to propose the excellent West Oberland Haute Route ski tour.
This is a amazing ski touring route taking 5 days to traverse from Col de Pillon to Kandersteg or Crans Montana.
I also run instructional courses in ice climbing from January to March.
For my summer alpine climbing programme please use the link on the left.
Based in the Swiss village of Leysin which centrally situated in the Swiss Alps and gives easy access to the Mont Blanc massif and Val d'Aosta.
Leysin quickly accessed from Geneva airport by train.
You will also find articles on ski technique, using transceivers, and avalanche rescue.
If you are a ski tourer there are some useful web sites links to help with your ski tour planning. I hope that you find these useful.
I would like to wish you great skiing next winter and if you need a helping hand finding some great snow or learning how to travel more safely in avalanche terrain please get in touch with me.