Welcome to the website of Terry Ralphs
A website dedicated to Ski Touring and Off Piste Skiing.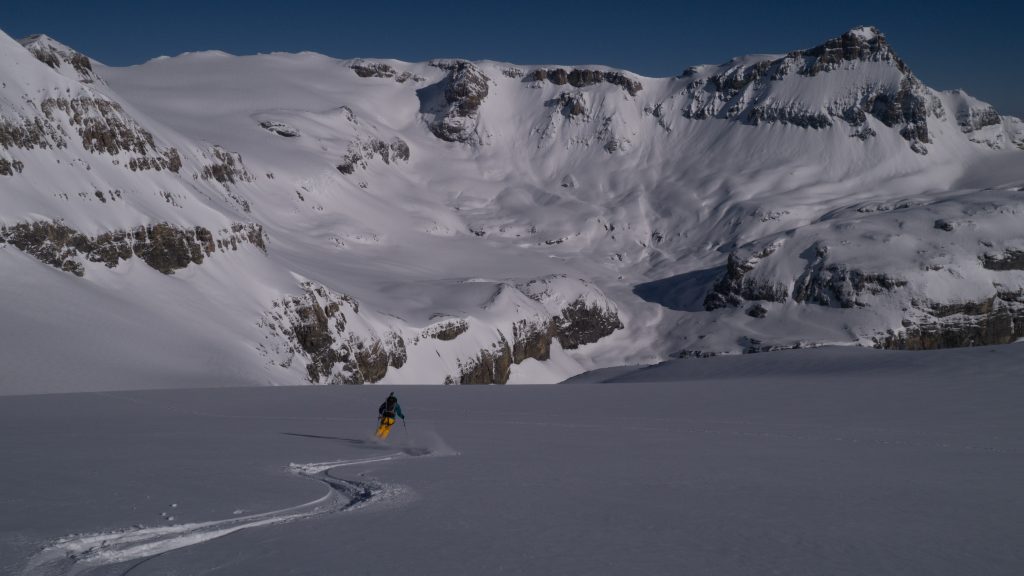 Welcome to my website where you will find information on avalanche awareness and safety, off piste skiing , ski mountaineering and ski touring instructional courses as well as hut to hut ski touring holidays based in the Alps and Norway.
COVID-19 Virus Statement. 6th June 2020
I am pleased to announce that mountain guides can restart working in Switzerland.
Most huts will be open on the 20th June, but with reduced capacity to offer higher protection against CV-19. It is advisable to book early.
There are also some great rock climbing option and beautiful alpine traverses in the middle mountain (peak below 3300m) at the moment.
From the 20th June it should be possible to enjoy the high mountain and 4000m peaks.
Please let me know if you would like an excursion in the alpine mountains, I shall look forward to seeing you.
My Ski Touring course dates for 2021 have been updated.
I also run instructional courses in ice climbing from January to March.
For my summer alpine climbing programme please use the link on the left.
Based in the Swiss village of Leysin which centrally situated in the Swiss Alps and gives easy access to the Mont Blanc massif and Val d'Aosta.
Leysin quickly accessed from Geneva airport by train.
You will also find articles on ski technique, using transceivers, and avalanche rescue.
If you are a ski tourer there are some useful web sites links to help with your ski tour planning. I hope that you find these useful.
I would like to wish you great skiing next winter and if you need a helping hand finding some great snow or learning how to travel more safely in avalanche terrain please get in touch with me.