Our avalanche courses follow the Swiss Mountain Training syllabus. Swiss Mountain training are an organisation supported by SLF (Swiss Avalanche forecasting association) Swiss Mountain Guides and Swiss Health and Safety department.
If you are planning to ski off piste then these weekend courses are a great way to start your holiday.
There are two modules to the Swiss Mountain Training standard:

Level 1 is a two day course dealing with basic avalanche awareness and avalanche rescue techniques.

Level 2 is a two day course and the continuation from level. It goes into more detail on the avalanche science and explores group management and safer travel techniques in avalanche terrain.

Certification is given by Swiss Mountain Training.
Swiss Mountain Training Level 1
Dates On demand
Price SFr 300, accommodation and ski pass not included.
The avalanche phenomenon
How the weather and conditions both past and present influences the snowpack
Analysing and documenting the snow pack by digging snow pits
Assessing the snowpack for stability
How to create an overview of the current avalanche risk and be able to make an avalanche forecast
Route finding in avalanche terrain and managing the risk.
Develop a greater situational awareness in the field so that you better informed decisions on safe snow, travel and route finding.
Use of Avalanche transceivers for search and retrieval
Use of avalanche probes and shovels
Self-rescue systems and the survival aspect of being in an avalanche situation
Course Outline
Day 1 Saturday
The emphasis of the morning is to understand the avalanche phenomena. We start with a classroom session covering snow science and the mechanisms that trigger avalanches.
We then venture outdoors to use a snow pit (profile) as a tool to enhance our understanding of snow science so that we can further develop our understanding of snow science. We will use these finding in conjunction with the current weather and avalanche information which we reviewed on Friday evening to ascertain the current avalanche risk.
A training session on avalanche rescue protocol and the use of transceivers, probes and shovels is done at the end of the day.
During the evening we will make an avalanche forecast using the data from the snow pit analysis and weather forecast. We will also consider potential itineraries for the next day and discuss the merits of these in terms of safety and quality of snow for skiing. Being in the right place is incredibly important in avalanche terrain and a defensive approach is encouraged.
Day 2 Sunday
We should now have a good understanding of the snowpack and how it affects its stability. The focus of this day will be avalanche avoidance. This is done by assessing an overview of slope stability so we can use good judgement to ensure that a suitably safe route is taken. We will establish a structure on which to base our risk assessment ensuring that we don't overlook any important factors which could contribute to being caught in an avalanche.
We will start the day by making an initial risk assessment of the avalanche danger compared to our avalanche forecast.
Route choice is very important, so we will also discuss these options in the field. Managing the group in terms of spacing (distance apart) is an important safety consideration, so you will have the opportunity of "leading" the group under the close direction of the guide.
The course debrief will be at 5pm.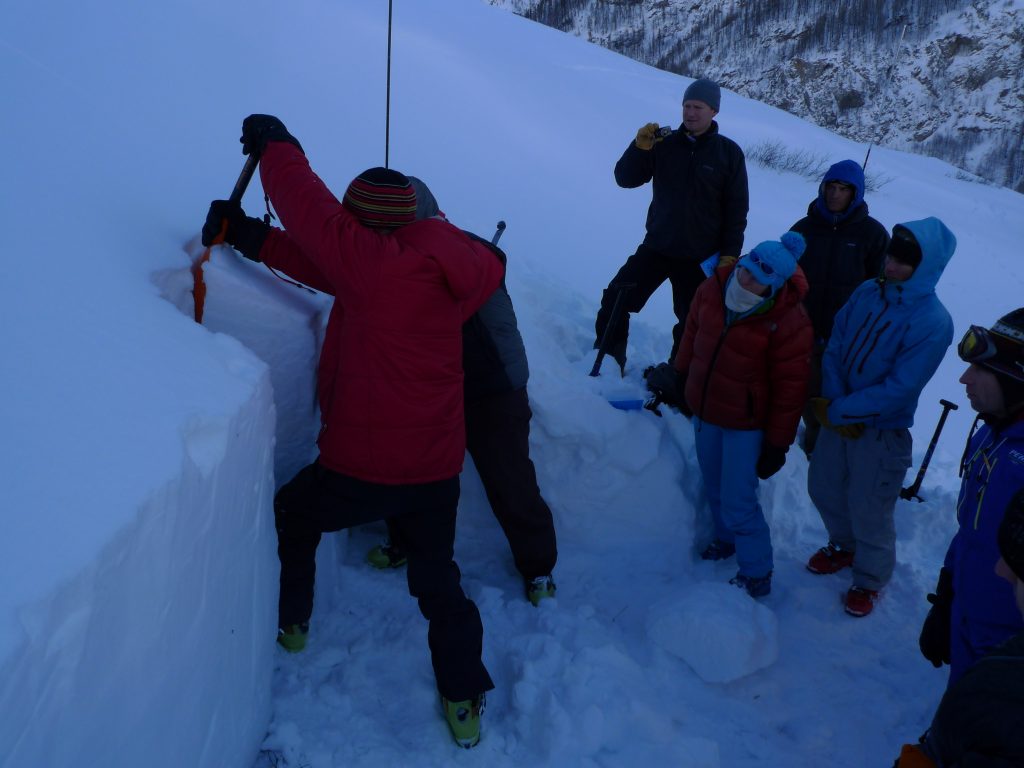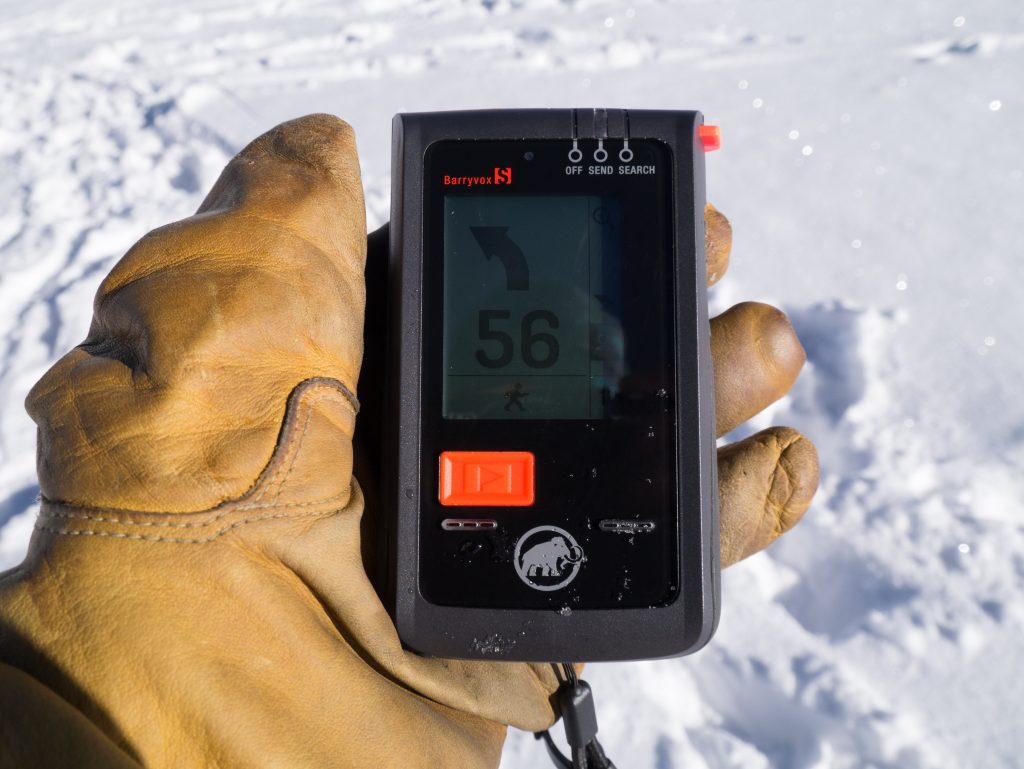 Swiss Mountain Training Level 2
Dates on demand
Price SFr300, accommodation and lift pass not included.
This is a two day course for people who have already had some training in avalanche awareness.
The Level 2 course is a much more detailed course and aimed at those who will be taking a leadership role when skiing off piste or ski touring.
In addition to a review of the level 1 course we will cover.
More in depth theory of snow science and avalanche awareness
Making a detailed analysis and documenting the snow pack. This will help give you a greater understanding of the snow stability.
Advanced use of transceivers and avalanche rescue procedures.
Route finding and avalanche avoidance
Leadership skills
Group Management to enhance safety in avalanche terrain